Protein Hydrolysate
Rice bran extract aids in the restoration of dry and damaged hair, leaving it soft, silky, and lustrous.
Thailand is the world's leading exporter of high-quality rice. It comprises rice bran as a byproduct of manufacturing rice bran oil, white wax, and nutritional supplements. The composition of rice bran was discovered through investigation. There are 64.22 percent carbs, 13.76 percent protein, 7.56 percent fat, and 4.24 percent ash as the primary components. Protein is now being employed in a variety of health product businesses, including the food industry in the form of protein supplements and the beauty industry. A research on rice bran protein hydrolyzate processing indicated that numerous important amino acids, such as white jasmine rice protein hydrolyzate 105, had higher antioxidant efficacy than jasmine rice protein hydrolyzate and brown rice that had not been hydrolyzed.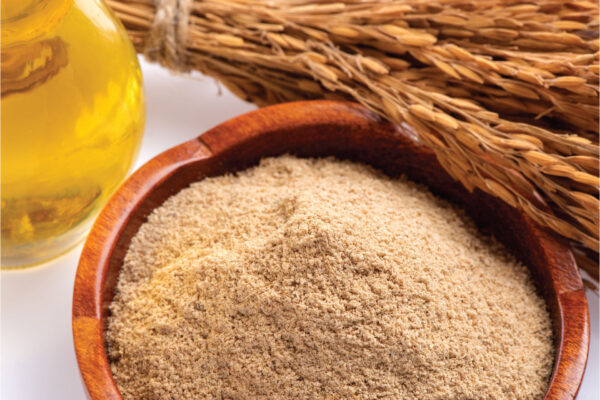 Hydrolysate protein constituents
Rice bran protein hydrolysate is mostly composed of Glutelin and Prolamin, with Albumin and Globulin serving as co-components. Protein hydrolysate is extremely beneficial in hair care products. Protein hydrolysate adheres well to keratin on the hair, resulting in a coating. Aids in the restoration of hair damaged by environmental factors such as UV radiation, heat, pollution, or straightening and colouring, particularly protein hydrolysate with a low molecular mass. Will be able to penetrate deep into the hair structure's Cortex layer. Furthermore, rice bran protein hydrolysate synthesis. Proteins are digested until polypeptides and free amino acids are obtained. This will provide extracts rich in protein, phenolic compounds, amino acids including glutamic acid, arginine, hastidine, isoleucine, leucine, lysine, phenylalanine, trea Onine, and valine, as well as B vitamins like vitamin B3 (niacin) and minerals like potassium, phosphorus, and magnesium.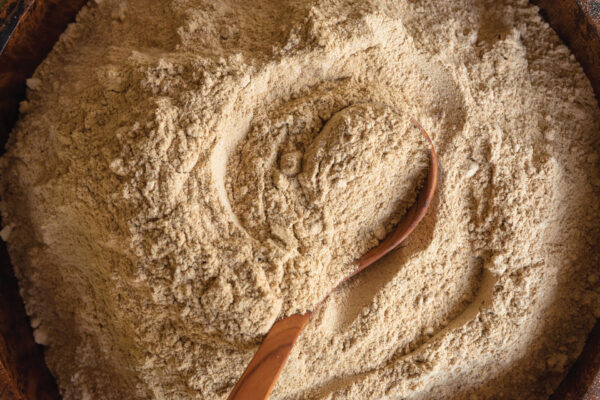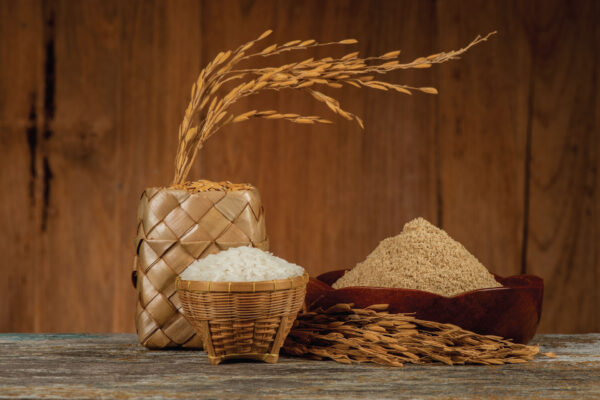 The application of protein hydrolysate in the cosmetic industry
Protein hydrolysate is a protein that has been digested by enzymes to become smaller. It has hydrating effects and protects the skin from hair irritation. Because of the amino acid composition, protein hydrolysate can assist to feed the hair, recover dry and damaged hair, shut the scales, and make the hair soft, smooth, and lustrous.
The application of protein hydrolysate in the Supplement industry
Protein hydrolysate is an antioxidant and a good source of vital amino acids, vitamins, and minerals. It has the impact of lowering the risk of certain ailments such as high blood pressure, stress, diabetes, and a weakened immune system, among others. It also helps to strengthen the muscles in the body. And it may also be used in the food sector for persons who have digestion or chewing issues, desire to reduce weight, or are sensitive to dairy products.
Properties of Protein Hydrolysate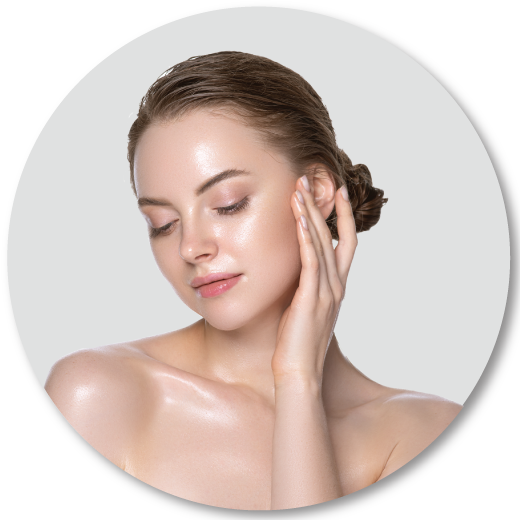 Add moisture Adjust the skin to be smooth and even.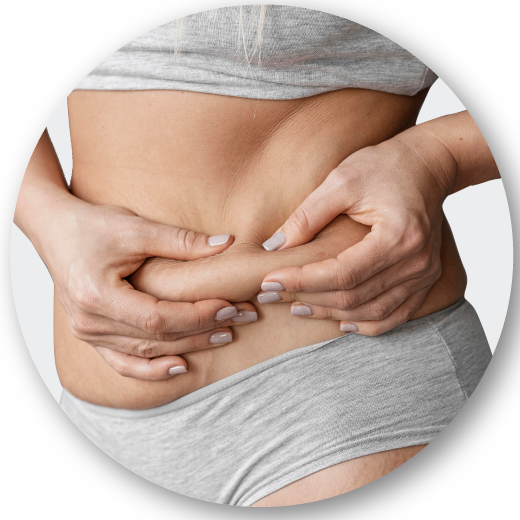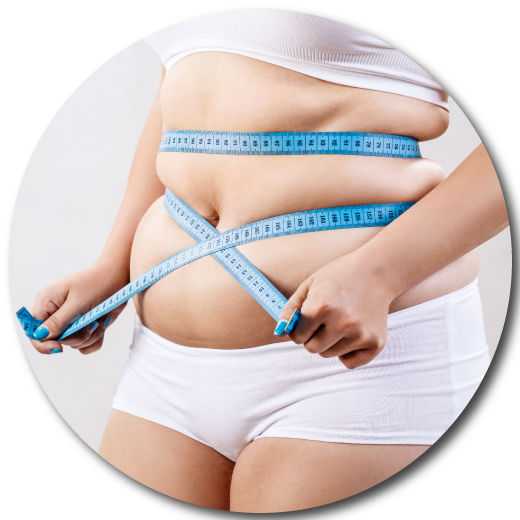 Help control weight solve obesity problems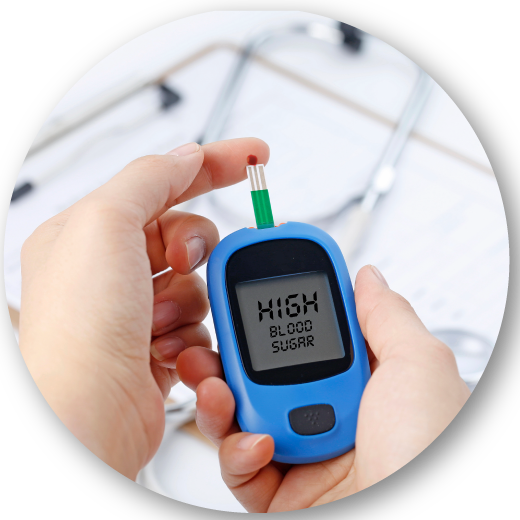 Lowering blood sugar levels for diabetics
Continuing the research development of Protein hydrolysate
Protein hydrolysate can be further developed in a variety of ways, including raw material source, extraction technique, and product development process. In the development of research and natural extracts, TIBD now collaborates with major research institutes both locally and abroad, such as Japan and Brazil. However, if you are interested in co-investing in the form of research development, commercial patent development, or continuing to make product formulae under your brand, you may contact the firm through any channel.
Reference
Julmanlik, Tipwalee, and Sasithorn Kongruang. "Functional Functions and Applications of Egg White Protein Hydrolyzate." Journal of Food Technology, Siam University 14.1 (2019): 69-87.
AOAC. 2000. Official Methods of the Association of Official Analytical Chemists. 17th ed. The Association of Official Analytical Chemists, Gaithersburg, MD.
Silpradit, K., Tadakittasarn, S. Rimkeeree, H. Winitchai, S. and Haruthaithanasan, V., 2010. Optimization of Rice Bran Protein Hydrolysate Production Using Alcalase. As. J. Food-Ind. 3(02): 221-231.
Vichai, V. and Kirtikara, K. 2006. Sulforhodamine B colorimetric assay for cytotoxicity screening. Nature Protocols. 1(3): 1112-1116