เราสร้างและพัฒนานวัตกรรมขั้นสูง
สำหรับอุตสาหกรรมสุขภาพและความงาม
จากประสบการณ์ในอุตสาหกรรมสุขภาพและความงาม การแข่งขันด้าน Life Science ทั้งในประเทศและต่างประเทศ รวมถึงความเชี่ยวชาญการสอนให้กับหน่วยงานภาคธุรกิจ การศึกษา และภาครัฐ
สู่การเป็นองค์กรที่ปรึกษาสำหรับองค์กรที่ต้องการสร้างนวัตกรรมขั้นสูงเพื่อการแข่งขันอย่างยั่งยืนให้กับองค์กร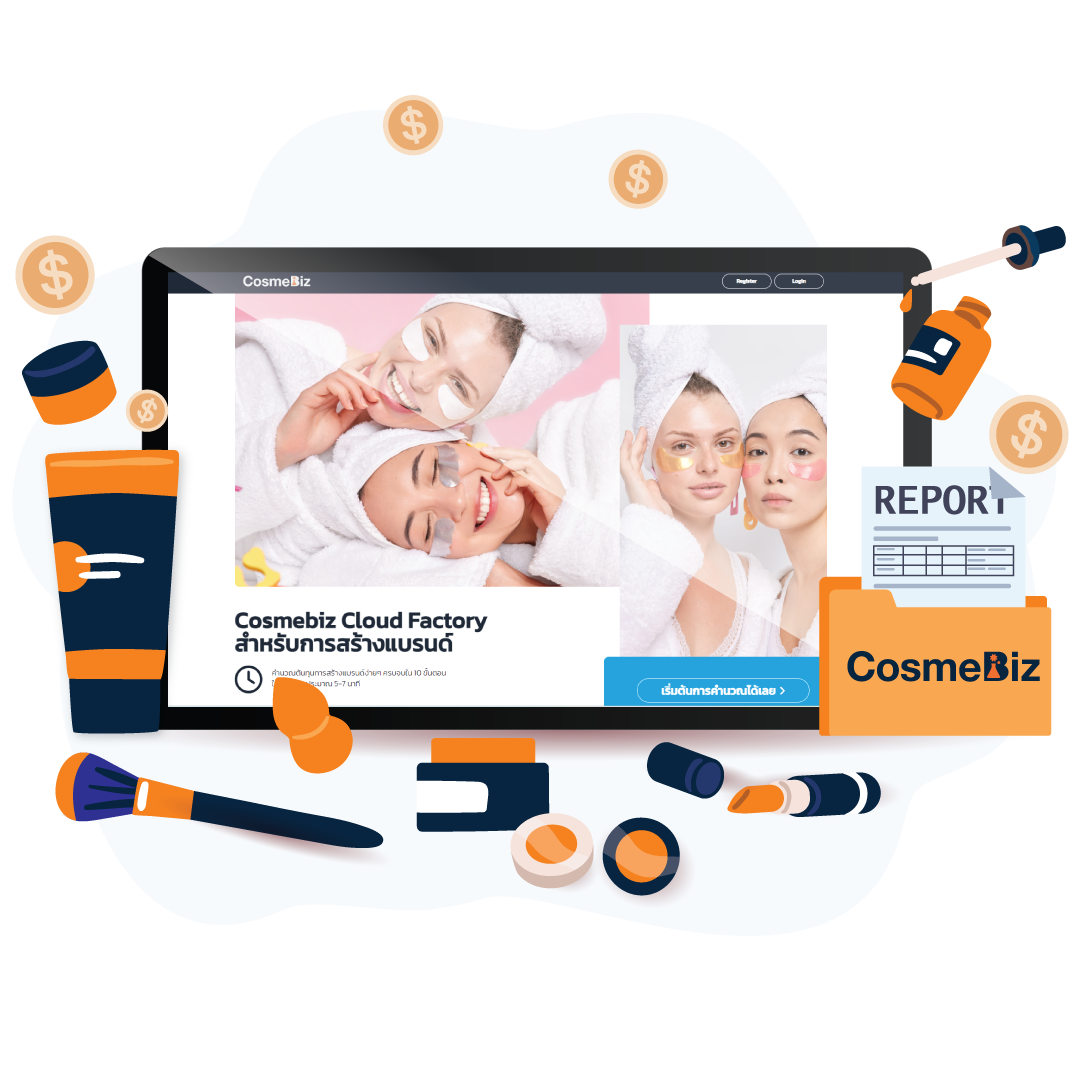 A platform that helps you create brands and other products in the beauty and health industry, whether it's cosmetics, supplements, or medicines, by efficiently planning your budget. With the Cosmebiz Cloud Factory platform, you can accurately calculate startup costs, enabling you to make better business decisions.
Calculate the initial costs for building a brand, from selecting product formulas to launching the final product into the market.
Determine the appropriate selling price and ensure that you won't incur any losses.
It assists you in creating products that align with customer needs within the specified budget.
The platform also allows you to prioritize the most important aspects for the success of your brand, helping you make informed decisions when starting your venture.
A Beneficial Article for Business Entrepreneurs