Royal Jelly
Strengthen the body's immune system by nourishing the body and neurological system.
Royal jelly is the queen bee's food to replace the protein used in egg production. It is produced by the hypothalamus gland (Hypopharyngeal gland) and the mandibular gland (Mandibular gland) located at the worker bee's head and looks like a thick liquid, white-light yellow, sour taste, slightly sweet, acidic, and is important in the growth of worms. It has a chemical composition that includes water as the main constituent of approximately 60-70 percent and protein in the form of Major royal jelly proteins (MRJPs), Royalisin, and Neopterin, with the active ingredients being HDA (10-hydroxy-tran-2-decenoic acid) and acetylcholine (Acetylcholine), which is involved in bee growth and body mechanisms. Chinese people used to classify royal jelly as an elixir. It has qualities that nourish both the body and the neurological system. It possesses antimicrobial properties, according to study findings. Strengthening the body's immune system (Immune system), lowering blood fat levels, and acting as an anti-inflammatory (Anti-inflammatory) agent by inhibiting the production of cytokines such as TNF, IL-1, and IL-6.
Application of royal jelly in the Cosmetic industry
It was discovered that the component 10-HAD in royal jelly contains antioxidant (anti-oxidant) capabilities that assist to minimise and manage it on the face. It helps to minimise the cause of acne, has antimicrobial action, and has also been reported to help heal skin that has been damaged by sunshine. Inhibits MMP-1 and MMP-3 enzymes, which aid in the slowing of ageing (Anti-aging), resistance to inflammation (Anti-inflammatory), use as a cream ingredient to treat diabetic wounds (Would healing), maintain skin moisture (Hydration), and can act as a Whitening agent by inhibiting the Tyrosinase enzyme, which is required for the synthesis of subcutaneous pigment. However, due to its antibacterial qualities, royal jelly can be used in oral products. The royal jelly in cosmetic items has been Lyophilized.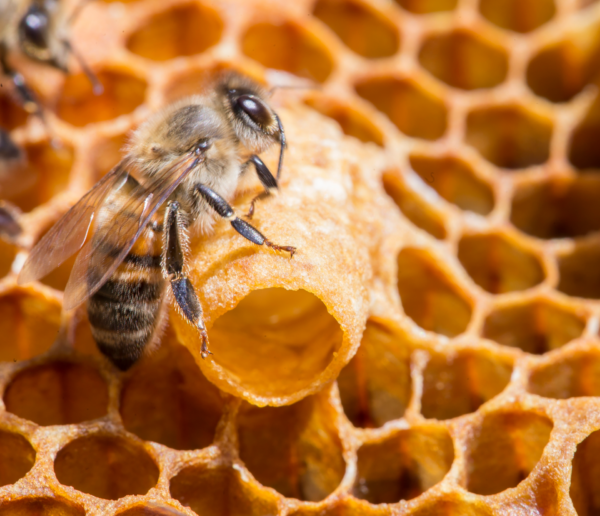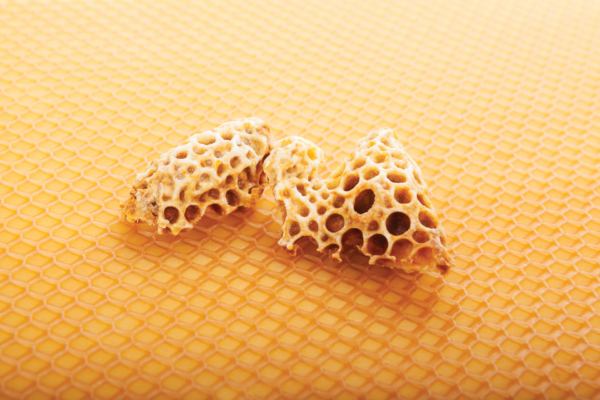 Application of royal jelly in the Supplement industry
10-HDA is found in Royal Jelly. It functions in the body similarly to the hormone Estrogen. It also helps to boost the immune system, promote the creation of procollagen type I and Transforming growth factor (TGF) in the body, rheumatoid arthritis (Anti-rheumatoid arthritis), neurological system (Neurogenic), aids hunger, and helps to balance female hormones. Antioxidants, which assist to slow down the ageing process. Has the function of suppressing tumour cell proliferation (anti-tumor) and decreasing fat in blood vessels.
Properties of royal jelly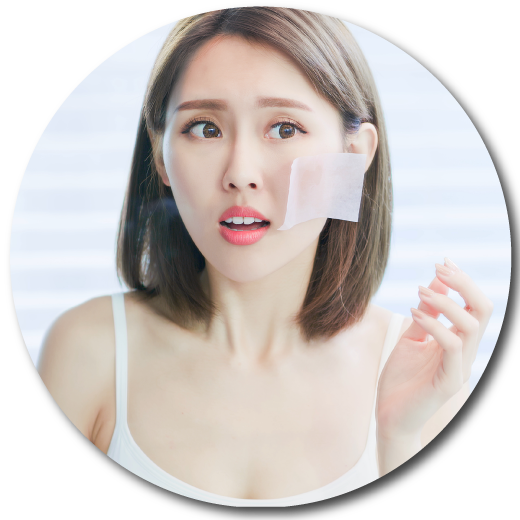 Solve oily skin problems control oil on the face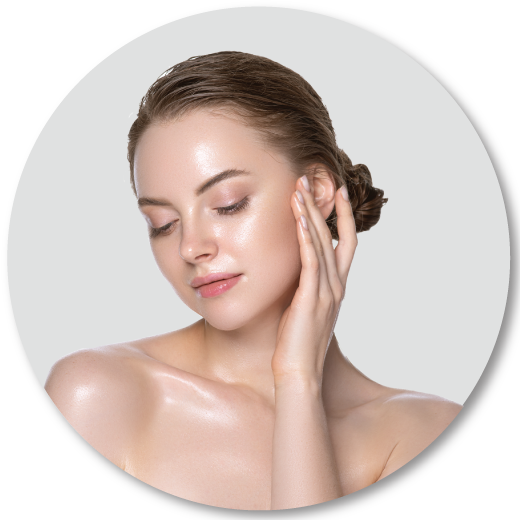 Add moisture Adjust the skin to be smooth and even.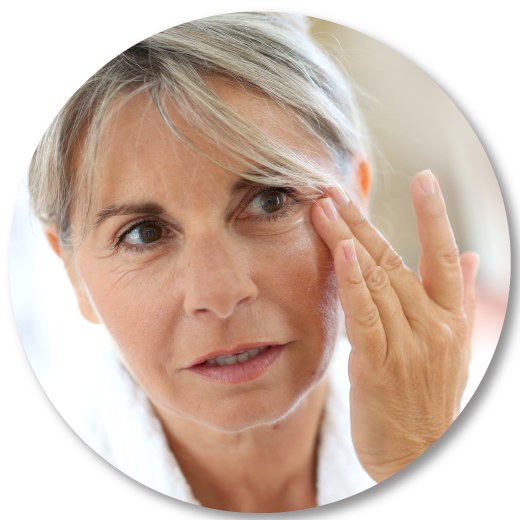 Restore skin health, reduce wrinkles, slow down the skin to look younger.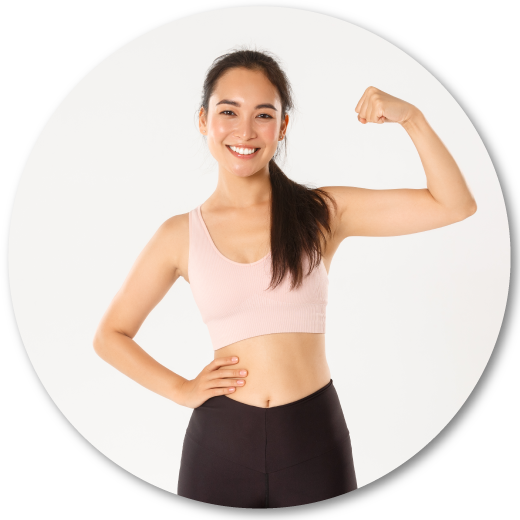 Strengthen the immune system for the body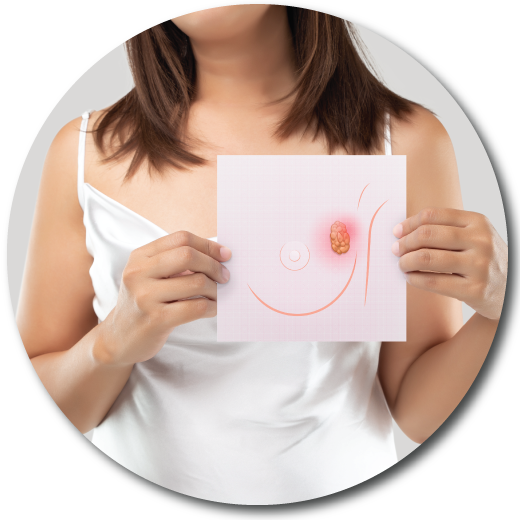 Inhibit abnormal well growth reduce the chance of cancer
Development of Royal Jelly Research
Royal jelly may be further improved in a variety of methods, including the discovery of new raw material sources. The process of extracting vital compounds or pure substances from royal jelly, emulsion, or encapsulation development to improve the stability of the extract and delivery to the target organ. In the development of research and natural extracts, TIBD now collaborates with major research institutes both locally and abroad, such as Japan and Brazil. However, if you are interested in co-investing in the form of research development, commercial patent development, or continuing to make product formulae under your brand, you may contact the firm through any channel.
Reference
Peng, Chi-Chung, et al. "The functional property of royal jelly 10-hydroxy-2-decenoic acid as a melanogenesis inhibitor." BMC complementary and alternative medicine 17.1 (2017): 1-8.
Park, Hye Min, et al. "Royal jelly protects against ultraviolet B-induced photoaging in human skin fibroblasts via enhancing collagen production." Journal of Medicinal Food 14.9 (2011): 899-906.
Sugiyama, Tsuyoshi, Keita Takahashi, and Hiroshi Mori. "Royal jelly acid, 10-hydroxy-trans-2-decenoic acid, as a modulator of the innate immune responses." Endocrine, Metabolic & Immune Disorders-Drug Targets (Formerly Current Drug Targets-Immune, Endocrine & Metabolic Disorders) 12.4 (2012): 368-376.
Kurek-Górecka, Anna, et al. "Bee products in dermatology and skin care." Molecules 25.3 (2020): 556.
Zheng, Jinfen, et al. "10‐Hydroxy‐2‐decenoic acid prevents ultraviolet A‐induced damage and matrix metalloproteinases expression in human dermal fibroblasts." Journal of the European Academy of Dermatology and Venereology 27.10 (2013): 1269-1277.