Skin Corrosion Test for Cosmetics Manufacturers and Business Owners in Thailand and Asia
TIBD is glad to offer Skin Corrosion Test for Cosmetic Products and Ingredients to our customers. We have a strong focus on deep technology of health and beauty, and has extensive expertise in this field. We believe in strong collaboration and bringing in all expertise together in order to provide excellent services to its customers. TIBD is in collaboration with top universities and research institutes in Thailand and around the globe with our partnership in Japan and Brazil.
Our head office is located in Bangkok, Thailand and we are happy to meet you in person and provide you consultation services regarding the genotoxicity test service and our other services that you are interested in. Please visit here to find out our other services.
About Skin Corrosion Test
Skin corrosion is irreversible damage to skin after skin is exposed to or in contact with corrosive chemical substances or mixers. It appears as visible necrosis which is the death of almost or all cells in tissue because of disease or injury. Skin corrosion is more severe than skin irritation as the damage cannot be reversed because the damage does not only happen at the epidermis which is the outermost layer of skin, it also goes through into the dermis which is beneath the epidermis.
The common symptoms of skin corrosion are associated with blackened or dead skin, swelling, numbness, blisters, pain, fluid collection, skin discoloration, redness of skin or burning in the affected area.
Skin Corrosion Test is an in vitro test designed to discriminate corrosive and non-corrosive chemical substances or ingredients that lead to skin corrosion in accordance with the UN Globally Harmonized System of Classification and Labelling (GHS) Category 1. It is a non-animal test which is based on the in vitro test system of reconstructed human epidermis (RHE), which closely imitates the biochemical and physiological properties of the upper parts of the human skin. The test system uses non-transformed keratinocytes, which is derived from humans, as a cell source to build an epidermal model with representatives of histology and cytoarchitecture.
6 Validated RhE test methods for Skin Corrosion Test
There are six validated RhE test methods for skin corrosion test approved by OECD. They are as followed:
EpiSkin™ (SM)
EpiDerm™ SCT (EPI-200)
SkinEthic™ RHE
LabCyte EPI-MODEL24 SCT
epiCS®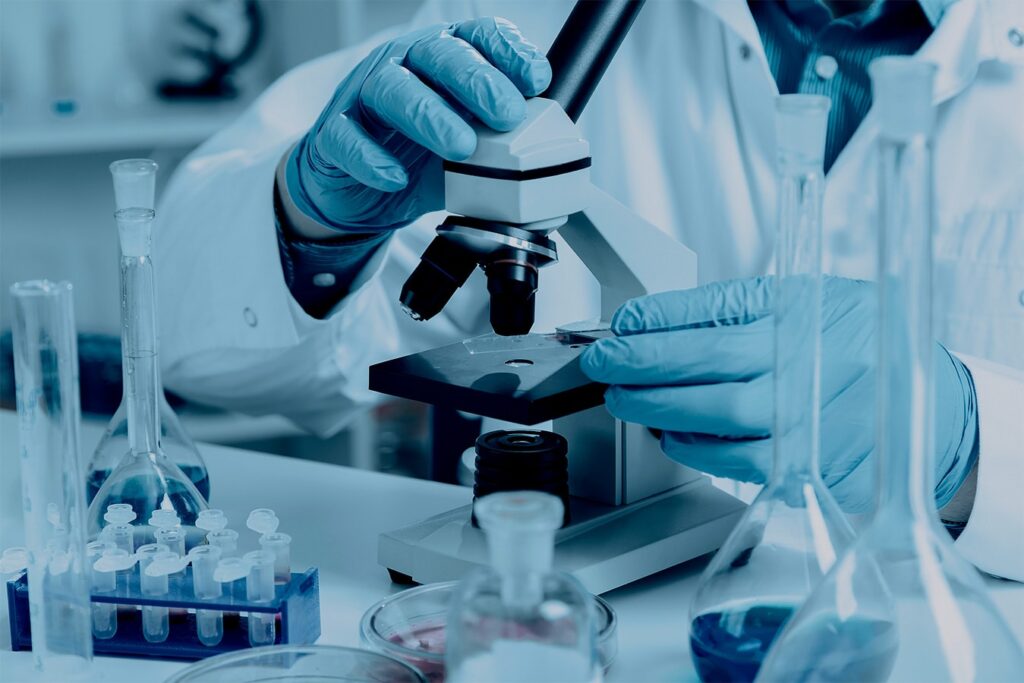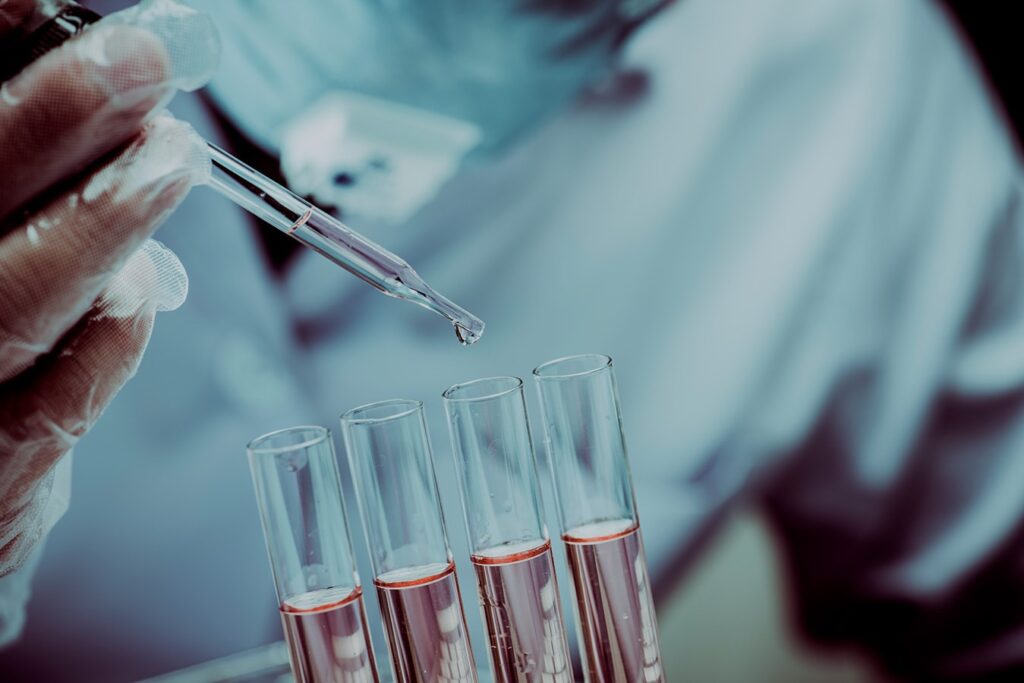 Who should Apply for Skin Corrosion tests?
We serve a wide range of customers, and among our customers are companies associated with the beauty industry, such as:
Cosmetic Ingredients Suppliers
Cosmetic Brand Owners
Entrepreneurs in Health and Beauty Industry
Cosmetic Safety Testing Agencies
Cosmetic Private Label Manufacturers
What are the benefits of conducting a Skin Corrosion Test?
There are numerous advantages for cosmetic brand owners to have their products skin corrosion tested. A few from many benefits are listed below:
The safety of consumers will be ensured.
You will comply with product safety regulations of your respective country.
You will prevent potential damage to your company and brand's image.
The report can be used as evidence of skin irritation tested.
The test result can be used in marketing campaigns.
You will prevent yourself from lawsuits that could cost you a fortune.