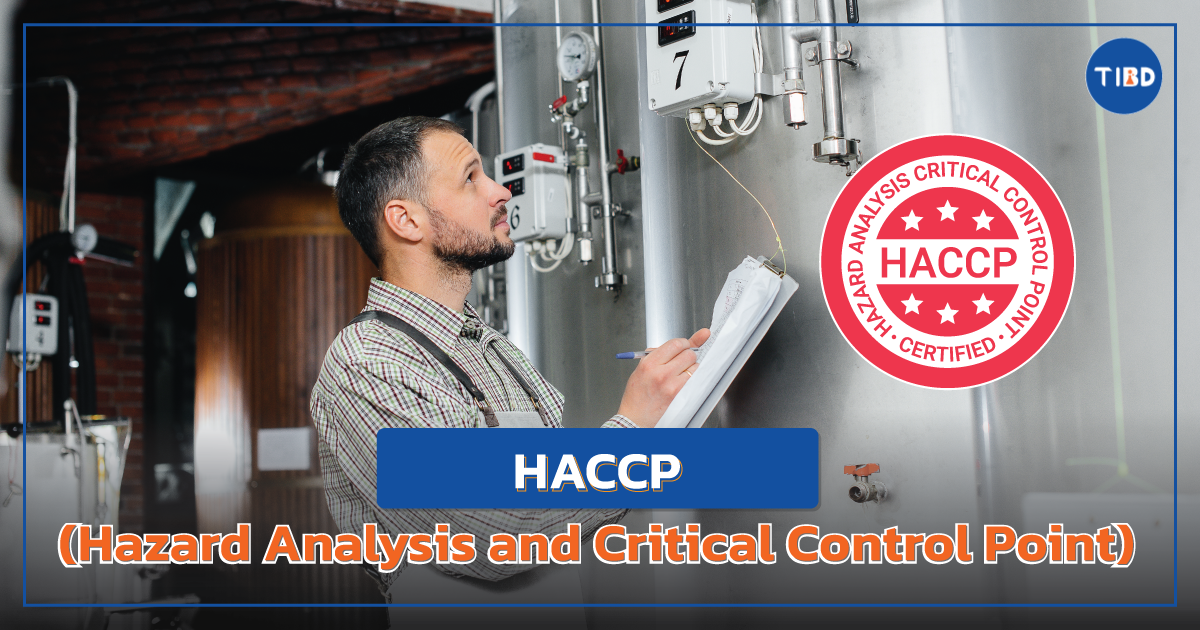 HACCP - Hazard Analysis and Critical Control Point
HACCP Standard in Food and Supplement Industry
          The HACCP standard is a food safety standard that applies to all sectors of the food industry, including food imported and exported from the nation. The majority of the standard's known titles are "Hazard Analysis and Critical Control Points," which focuses on prevention through controlling hazards rather than managing hazards (defects) that arise in order to prevent the harm that customers may suffer from ingesting food. The United States, as well as the GMP standard, and subsequently the FAO/WHO International Food Standards Program (Codex Alimentarius Commission), recognized the benefits and relevance of implementing HACCP at all stages of food production. From the individual household to the massive industrial scale.
          It is classed as a food safety management system (Food Safety Management System) under the GMP Standard; however, food safety management will be complete after the HACCP (Hazard Analysis and Critical Control Point) system is modified, utilized both inside and outside of the establishment.
Seven Principles of HACCP Standard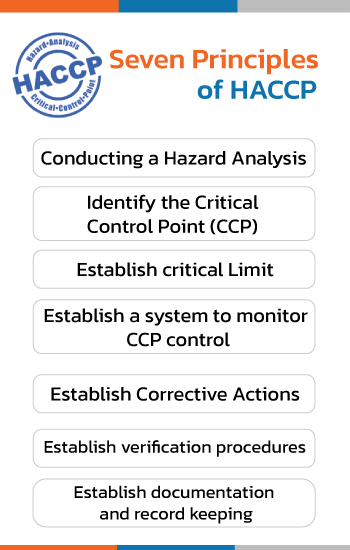 Principle No. 1 Conducting a Hazard Analysis: Assessing the severity and possible dangers of various phases of production and establishing appropriate preventative actions and solutions to reduce or eliminate hazards. There are three categories of dangers that can develop in food products:
Biological hazard – Danger from the presence of pathogenic microorganisms in food such as bacteria, viruses and fungi.

Chemical hazard — The risk of contaminating food with potentially dangerous substances. Both from chemicals used in agriculture, such as pesticides, antibiotics, growth stimulants, and so on, and from chemicals used in food, such as preservatives, which may be contaminated by chemicals used in manufacturing, such as lubricants. Cleaning solution, disinfectant solution, so on and so forth.

Physical hazard – danger from various contaminants in food such as wood, glass, metal, and so on.
Principle No. 2 Identify the Critical Control Point (CCP): The critical point or CCP point is the operational point of the workflow that may be managed to a specified value or nature to minimize or lessen the possibility of hazardous

.
Principle No 3. Establish critical limit:
rules to govern critical thresholds at critical points to keep them within prescribed bounds. Hazard control criteria might be numerical values or qualitative parameters such as temperature, time, pH, humidity, and so on. This established criterion is known as the Critical Limit (CL), and a CCP point can have one or more CL values.
Principle No.4 Establish a system to monitor CCP control: Establish a system to monitor CCP control at critical points by designing a test plan or monitoring and recording the critical limit values, and evaluating whether the critical control point is under control. Why, Where, Who, and How to Keep a Record.
Principle No.5 Establish corrective actions (Determine the remedial action to be done when monitoring reveals that a specific CCP is out of control). Keep an eye on important spots when critical values may depart from control. As a result, it is critical that measures be put in place to discover solutions for both the manufacturing process and the product.
Principle No.6 Establish verifying procedures: (Develop processes for verifying the effectiveness of the HACCP system); Verification refers to the use of methodologies, processes, tests, and evaluations to assess the performance of operational HACCP systems based on audits to determine compliance with the defined HACCP plans. The results must be stable, and when used, it must always perform properly.
Principle No.7 Establish documentation and record keeping: Document all processes and records relevant to these principles and their implementation; create a system including documents and records linked to the HACCP system in the manufacturing process. By explicitly defining the authority and duties of the document controller, each kind of food product may be tracked and verified to see if the procedure is right as stipulated in the HACCP Plan.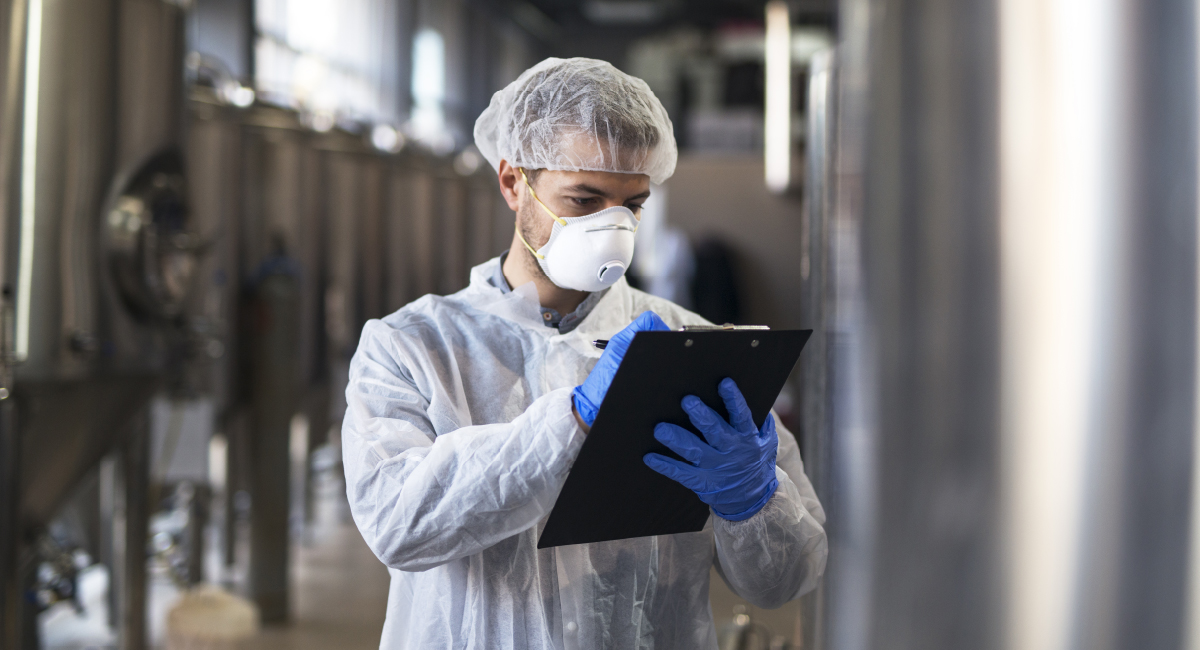 HACCP implementation in the food industry
          The risks in food are unseen and cannot be touched, yet they can have major health consequences if consumed. As a result, it is critical for the food sector to implement a globally recognized HACCP system in order to assure the safety of food products for consumers. Particularly with HACCP as a guideline for ensuring safe food manufacturing, the emphasis is on supervision from the time food is produced until its delivery to the consumer.
          HACCP regulations in the food industry are not restricted to the industrial sector. However, it may be used to enterprises that are part of the food industry's complete supply chain. From the production facility through packing, transporting, and exporting, among other things. In terms of international trade, HACCP is regarded as a mandatory standard for companies exporting food items all over the world.
HACCP implementation in the food supplement industry
          The consumption of food supplements is now on the rise. As a result, several dietary supplements are being developed for the market. And not all dietary supplements that enter the market are safe, making the HACCP standard one of the criteria that the supplement sector should have. As a standard for exporting products all over the world, it aids in analyzing the dangers and critical points that must be controlled in the production of food supplements by the dietary supplement factory, which focuses on controlling at every step from the manufacturing process until the product reaches the consumer. Whether its about selecting raw materials, the method of manufacture, or transportation, it is possible to ensure the quality and safety that ingesting the supplement created will not do harm to health. It is also simple to export nutritional supplements for sale in other markets.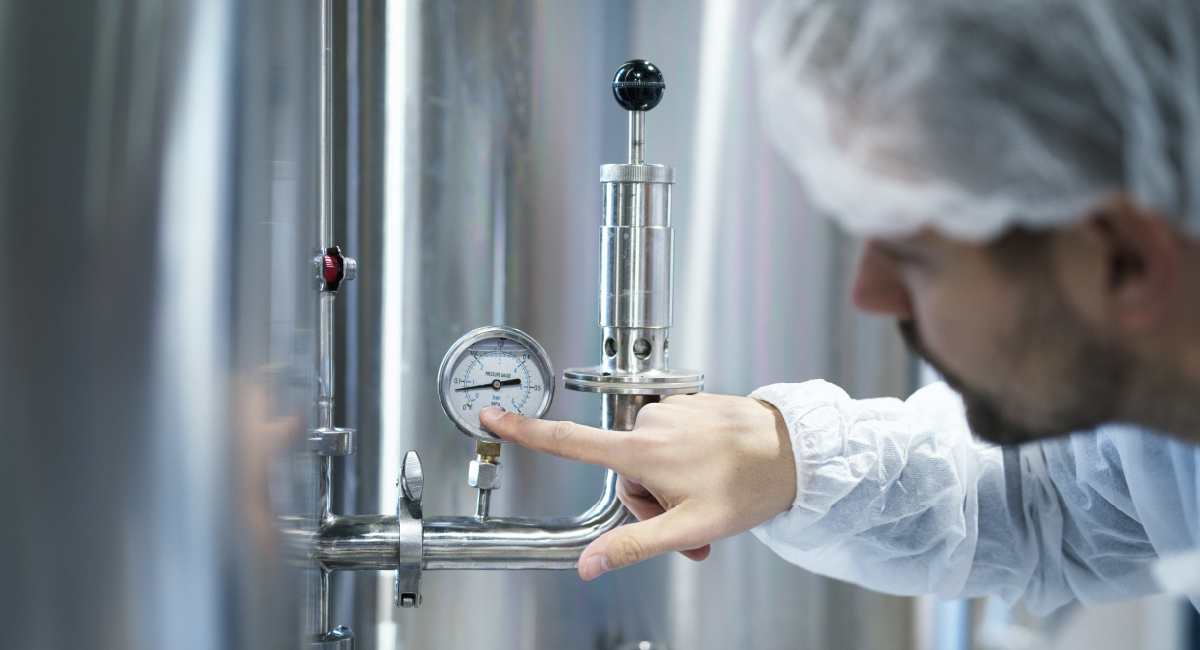 Advantages of Using the HACCP System
Increase consumer confidence and satisfaction with food items. 

as a guarantee of customer safety through production control in the safe manufacture of food 

Improve the quality of meals and supplements. Create security in the system so that it may be accepted and relied on. 

Increase prospects for international trade and gain a competitive advantage.
          TIBD offers HACCP standards consulting services to help your firm grow. For more than ten years, we have worked with a team of consultants that have knowledge and experience in system implementation, auditing, and training for standard systems. 
Consultation services in the development of the HACCP system 

Prepare paperwork for certification applications. 

Make contact to apply for standard system certification. 

Expert internal audit prior to certification 

Fixed problems discovered following verification to ensure that you will be certified without a doubt. 
         For enterprises in the food and supplement industries interested in developing a HACCP system, please contact us at 097-297-1777, 089-056-5651, or click for more information.