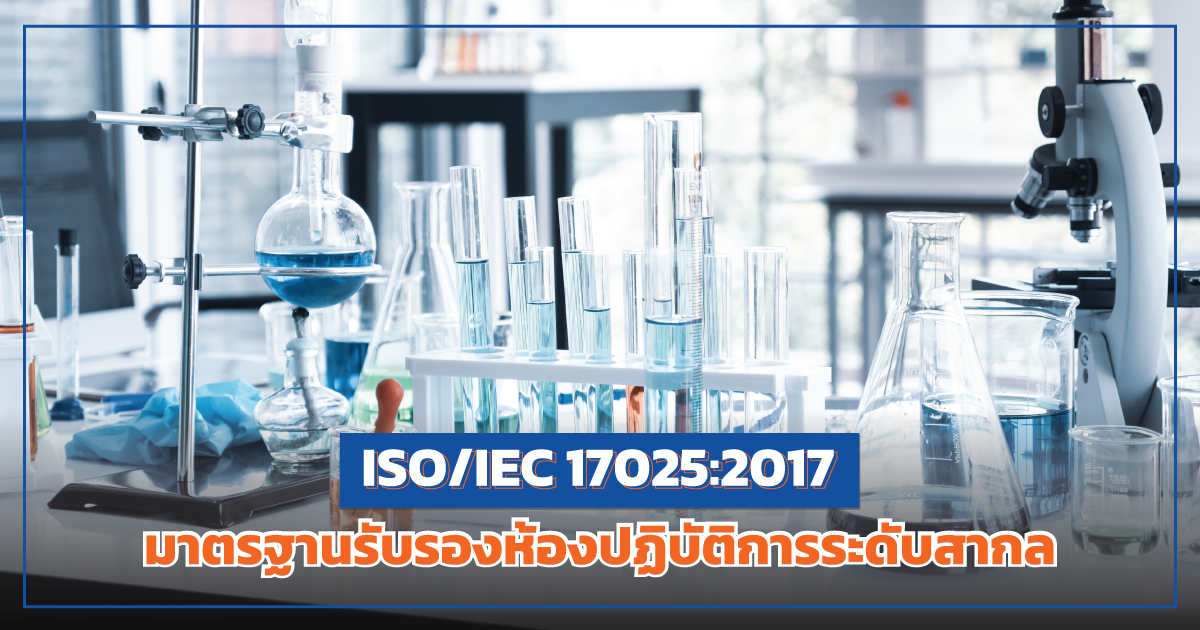 ISO/IEC 17025:2017 Standards for calibration laboratories
(Quality management system for Testing and Calibration Laboratories)
In the same perspective, an international standard on the requirements for the competency of testing labs and calibration laboratories should be developed.
         ISO/IEC 17025 is a calibration laboratory standard developed jointly by ISO (The International Organization for Standardization) and IEC (The International Electrotechnical Commission). It covers all aspects of calibration and laboratory management, including quality management and academic requirements. It may be applicable to any company that performs testing or calibration operations, from sample preparation to test analysis proficiency to record keeping and reporting. This standard stresses aspects in a variety of domains, including laboratory quality system, document control, corrective and preventative measures, tool placement and environment appropriateness, estimating measurement, uncertainty sample handling, and so on.
          It has been demonstrated that test findings obtained by laboratories accredited according to the international standard ISO/IEC 17025 are precise and dependable in line with technical standards. The end outcome will be acknowledged both domestically and internationally. As a result, producers export their products to sell them in other countries. It is not necessary to retest (analyze) products in trade partner nations if they have a test report (analysis) from a laboratory accredited according to the international standard ISO/IEC 17025. This helps to reduce the expenses of both exporters and importers.
ISO/IEC 17025:2005 and ISO/IEC 17025:2017 regulations
          The ISO/IESC 17025 standard has been revised from ISO/IESC 17025:2005 to ISO/IESC 17025:2017, requiring laboratories all over the globe to be accredited under a new system with performance regulations.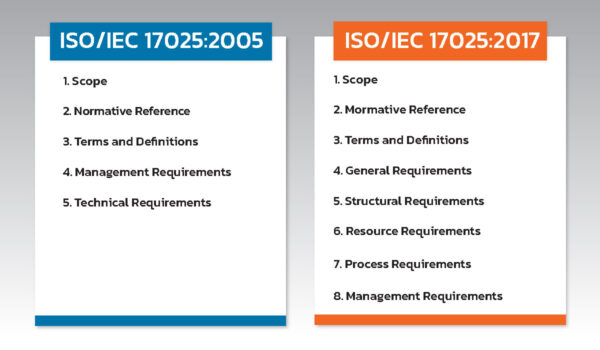 ISO/IEC 17025:2017 Regulations in the Cosmetic Industry
          Cosmetics are products that must focus on quality and safety since they are administered directly to the body. As a result, before being marketed to customers, cosmetics must be tested and evaluated to ensure that they are not detrimental to health. There are several sorts of analyses, including concentration determination, pH analysis, irritant testing, and so on. And the test and analysis must be performed in a laboratory or a lab equipped with proper measuring equipment and standards. The tools used for analysis and testing must be verified to see if they are still in conformity with international standards and quality, and if there is any discrepancy. As a result, ISO/IEC 17025 is an incredibly significant standard for cosmetic enterprises with laboratories.
ISO/IEC 17025:2017 Regulations in the Pharmaceutical Industry
Testing and calibration for pharmaceutical manufacturing is one of the basics of laboratories for pharmaceutical manufacture. Qualified in the ISO/IEC 17025:2005 standard in accordance with the Bureau of Laboratory Standards Department of Medical Sciences standards for accreditation of medical and public health testing laboratories, including accreditation of the laboratory's capacity to test pharmaceuticals. This improves the laboratory quality of drug test reports on the certified list.
ISO/IEC 17025:2017 Regulations in the Medical Devices Industry
Medical equipment and medical equipment are important aspects in assisting the medical team in carrying out their jobs properly and keeping patients safe. Furthermore, because medical devices are items that are customized to distinct uses rather than generic products, they must be created in accordance with acknowledged and dependable standards. The medical device business requires a laboratory that is accredited by assessing technical competency in line with standard standards in order for the medical devices manufactured to be of the same quality and standard for every manufacturing model. The purpose of ISO/IEC 17025:2017 is to calibrate medical devices to satisfy legally enforceable criteria and to increase the quality level of medical device products so that they may compete in any jurisdiction.
Advantages of using ISO/IEC 17025 in industry
The product adheres to a globally recognized standard. 

Guaranteeing quality and having faith in test findings 

Reduce trade obstacles resulting from testing, as well as partner country re-examination. 

The laboratory's quality is internationally renowned.
          TIBD provides consulting services for ISO 17025:2017 system implementation for enterprises in the medical device sector, with a team of consultants with more than ten years of experience in system implementation, audit, and training for standard systems.
Consulting (Consult Service) to assist enhance and build the organization's system of manufacturing standards and quality control of medical device goods. 

System management planning Designing a proper manufacturing layout 

ISO 17025:2017 system installation and document design services tailored to the company 

Internal Control 

Plan ahead of time for the certification (Pre-Audit) 

The post-certification debugging service assures that you will be certified. 
          For entrepreneurs in the cosmetic, pharmaceutical, and medical device sectors interested in developing a standard system ISO 17025:2017, please call 089-056-5651.