Ricberry Rice Bran Oil
Maintain skin hydration by nourishing it. Sunscreen protects the skin from damages.
Riceberry rice was created by the crossbreeding of Hom Nin rice (Father) and Hom Mali rice 105 (Mother) by Assoc. The seeds are elongated and dark purple in hue. Smooth, oily skin that is aromatic and may be cultivated all year. Riceberry rice has a high amount of folate, anthocyanin, beta-carotene, gamma-oryzanol, vitamin B, vitamin E, lutein, tannin, zinc, and omega-3 fatty acids. The antioxidant activity of black riceberry was 229-304.7 mole/g, with polyphenolic content of 752.1 mg/100g, anthocyanin content of 250.36 mg/100g, and beta-carotene content of 63.3 ug/100g. Riceberry is currently processed into a range of items such as porridge powder, drinks, snacks, and riceberry bran oil. Nutrients such as gamma oryzanol are maintained when the compression technique, also known as the cold extraction procedure, is used and fatty acids that have been shown to help lower blood cholesterol levels, such as pentadecanoic acid, hexadecenoic acid, oleic acid, and linoleic acid.
Ricebery rice bran oil in cosmetic industry
Because of the composition of vitamin B3, gamma oryzanol, riceberry rice bran oil has capabilities as a good anti-oxidant that helps with hair concerns such as slowing down hair loss (Anti-hair loss), slowing down white and grey hair, and promoting hair growth (Hair growth). It also nourishes the scalp and hair in skin care products due to its composition, which contains beneficial fatty acids. Riceberry oil has been shown to help the skin maintain moisture (moisturising) and elasticity, hence slowing the ageing process. Strengthen the skin's protective island. Helps to smooth and soften the skin while also protecting it from UV rays.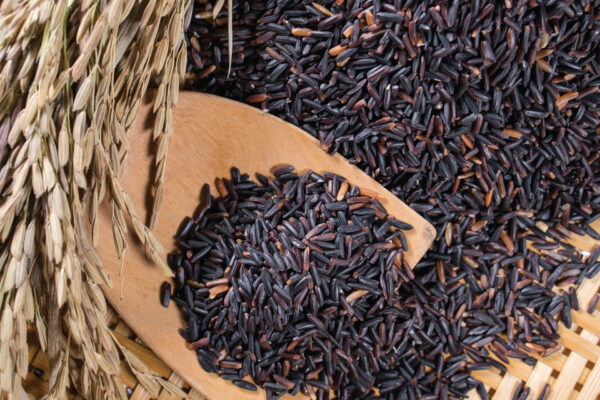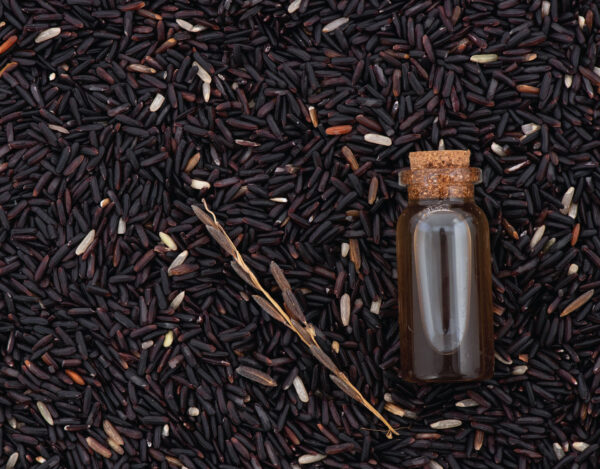 Riceberry rice bran oil in the food supplement industry
The gamma oryzanol concentration of riceberry rice bran oil is crucial in the fat-burning process. There are other components in rice berry bran oil that are useful to the body, such as vital unsaturated fatty acids, vitamin A, vitamin E, vitamin B, omega 3-6-9, and amino acids. This makes it extremely beneficial in preventing fat clots in the arteries. Nourish the brain and nerve system. Because it serves to stimulate the action of insulin and eye care, it aids in the maintenance of the heart and blood vessels and contributes to the prevention of diabetes. Helps to prevent cancer by inhibiting the production of free radicals, increasing the body's immunological effectiveness, repairing damaged body parts, and aiding sleep due to the presence of melatonine in rice berry bran oil.
Properties of Rice Berry Bran Oil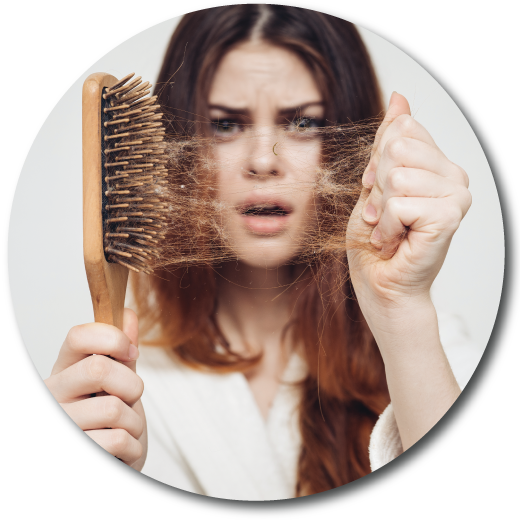 Relieves hair loss, breakage, and hair loss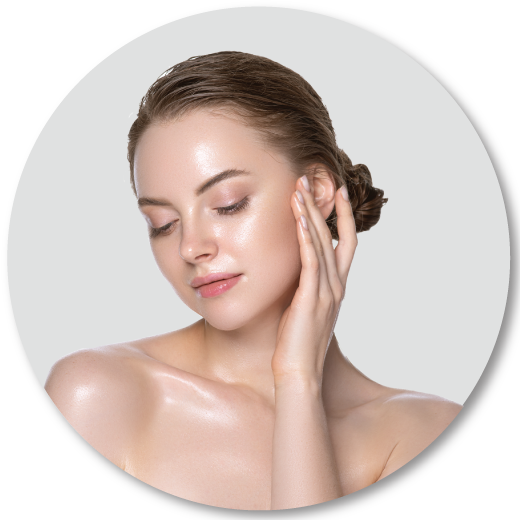 Add moisture Adjust the skin to be smooth and even.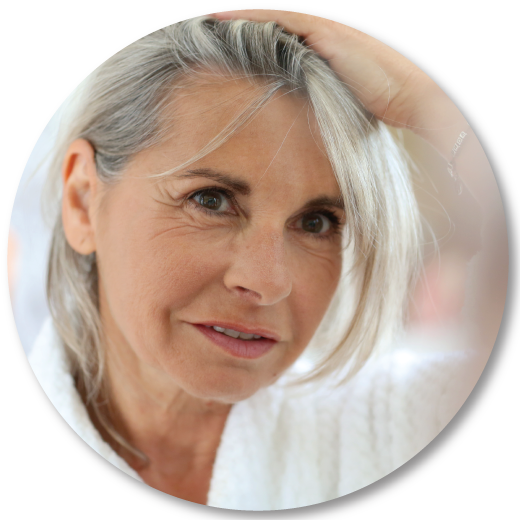 Nourish the scalp and hair, solve the problem of gray hair quickly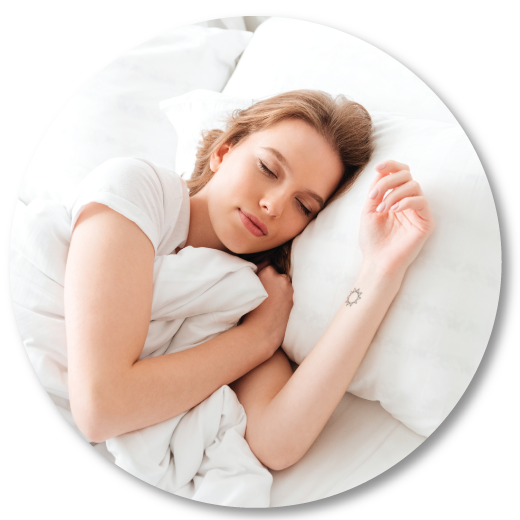 Nourish the nervous system to make the brain relax and sleep well.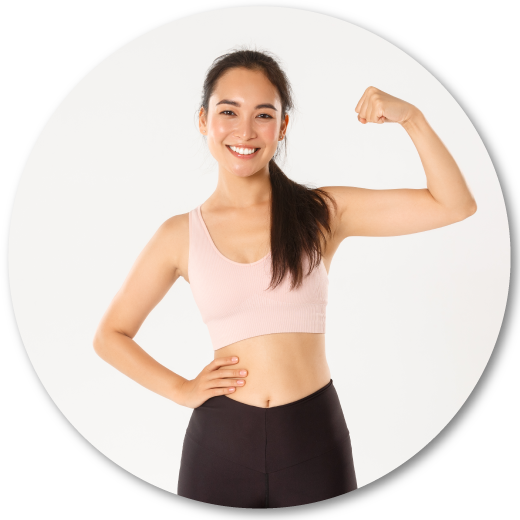 Strengthen the immune system for the body
Continuing the research on Rice Berry Bran Oil
Rice berry rice bran oil may be investigated further to improve the stability and efficacy of vital components, as well as to apply technology to keep the active elements in the product. In the development of research and natural extracts, TIBD now collaborates with major research institutes both locally and abroad, such as Japan and Brazil. However, if you are interested in co-investing in the form of research development, commercial patent development, or continuing to make product formulae under your brand, you may contact the firm through any channel.
Reference
Luang-In, Vijitra, et al. "Bioactivities of organic riceberry broken rice and crude riceberry rice oil." Thai Journal of Pharmaceutical Sciences (TJPS) 42.3 (2018).
Tong, Chuan, and Jinsong Bao. "Rice lipids and rice bran oil." Rice. AACC International Press, 2019. 131-168.
Peanparkdee, Methavee, Satoshi Iwamoto, and Ryo Yamauchi. "Preparation and release behavior of gelatin-based capsules of antioxidants from ethanolic extracts of Thai Riceberry bran." Food and Bioprocess Technology 10.9 (2017): 1737-1748.