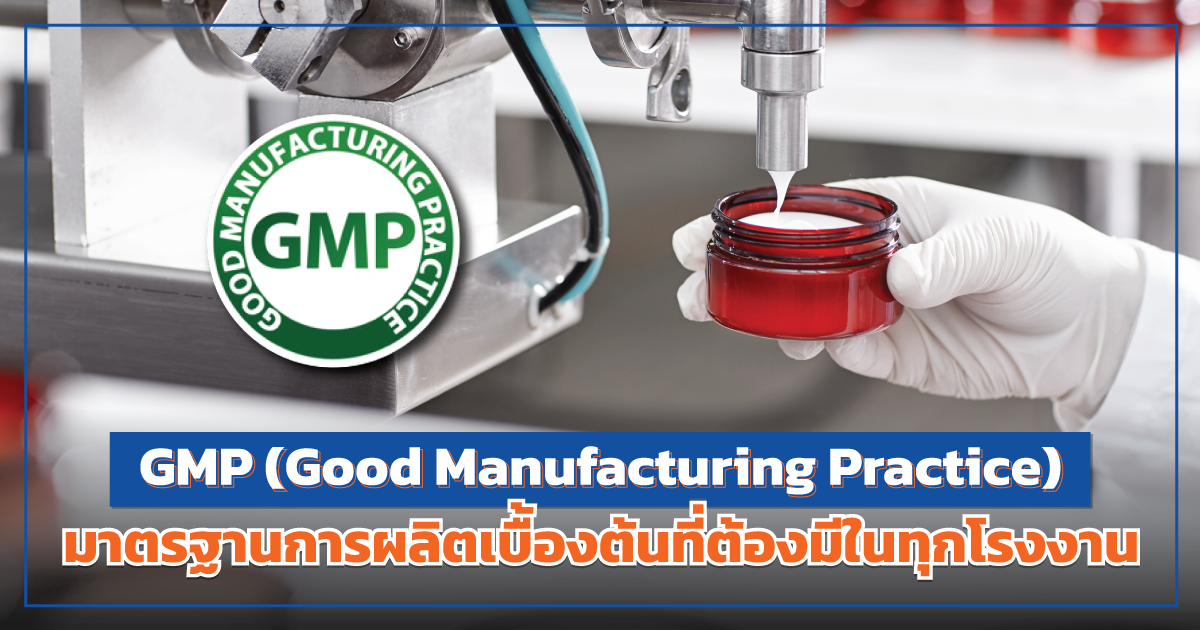 Industrial production guidelines
GMP (Good Manufacturing Practice)
          GMP (Good Manufacturing Practice) is a global standard for fundamental production control that may be applied in any business. It is a standard that offers preventative measures for important internal and external situations in order to avoid or limit the likelihood of product contamination. This standard may be used by not only major enterprises, but also by governments or manufacturing communities. Manufacturers must comply with the standards to make safe products by preventing and eliminating dangers to customers from numerous variables.
          The GMP standard specifies six essential criteria for production: 
Location and manufacturing facility 

Manufacturing machine tools and equipment 

Control of the manufacturing process 

Sanitation

Upkeep and cleaning
Personnel and sanitation
          As a result, GMP criteria include everything from the location of the firm to the building construction and a robust production system. It is safe and of high quality, meeting all criteria. Since the commencement of production planning, have a record system, verify and follow up on product quality, including a good management system in terms of cleanliness, and control system from raw materials throughout production, completed goods, storage, quality control, and transportation to customers.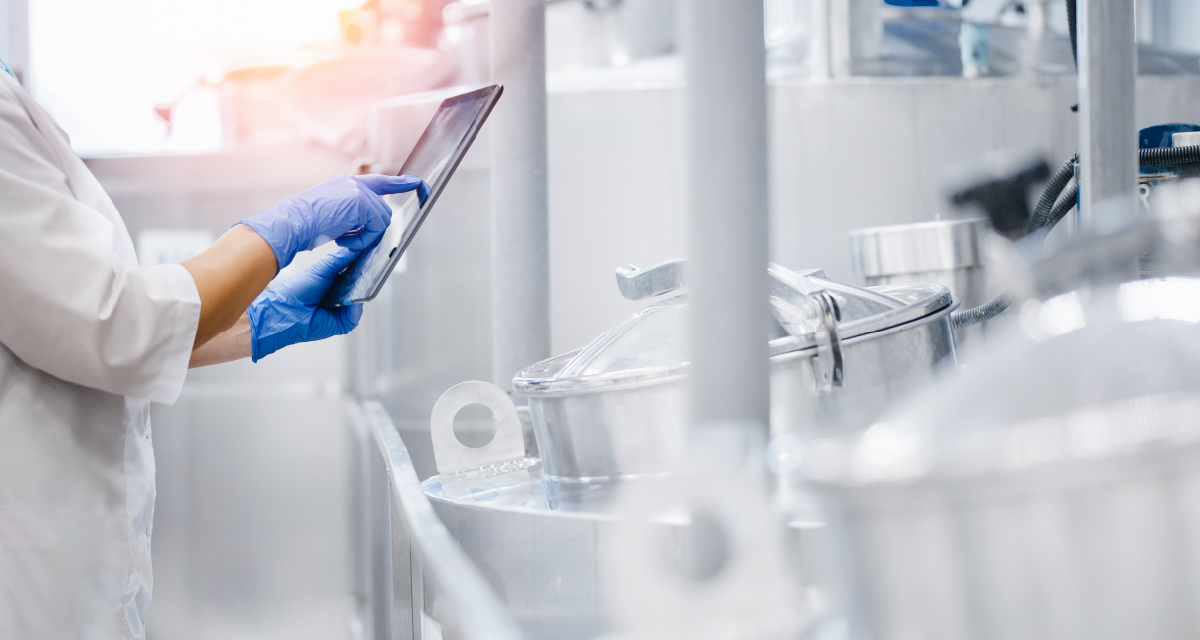 Who is GMP appropriate for?
         GMP is not a mandatory standard that every manufacturer must adhere to, however having GMP would give a competitive advantage by increasing production. Which may be utilized in sectors producing a wide range of goods such as food, drinks, cosmetics, medications, dietary supplements, pharmaceuticals, and so on. The following industries have been consulted in the development of GMP standards.
        GMP standard in the cosmetic industry (GMP Cosmetics Industry)
          The cosmetic business can seek for GMP certification to ensure that final cosmetic goods are manufactured in safe surroundings and circumstances if they wish to improve their competitiveness. The manufacturing site must be clean and sanitary, free of contamination in the production line, and the production employees must be controlled to ensure compliance with the requirements. Overall, the cosmetic factory is overseen by production supervision. The Ministry of Health, which is in charge of the audit, will check it during the GMP certification audit. Private corporations do not have the authority to conduct audits.
        GMP standard in the pharmaceutical industry (GMP Medicine Industry)
          Medicines are items that are subjected to stringent quality control and manufacturing. A variety of standards are required to guarantee that pharmaceutical goods do not cause injury or harm to health, and GMP is one of these mandatory criteria.
          The GMP standard is vital for the pharmaceutical business. This is due to the fact that it is a manufacturing process control standard that manufacturers must adhere to in order to make medications that are safe and of high quality before they reach the customer. And, while the GMP standard is not as stringent as the GMP PIC/S standard, which is a standard for pharmaceutical manufacture, it does aid in the management of the process during the first drug production to guarantee that the medicine is created. Produced in accordance with trustworthy standards, it is safe and does not cause harm. Currently, Thailand's Food and Drug Administration has enacted GMP regulations into legislation. It is mandated in the Ministry of Public Health's Notification (No. 193) B.E. 2543 covering manufacturing processes, tools, and equipment in production, and storage, which is valid from July 24, 2001.
        GMP standard in the medical device industry (GMP Medical Devices Industry)
         Medical devices are items that, since they are employed in medicine to treat patients, need a great deal of attention and stringent production. As a result, it is critical to verify that the medical equipment utilized are manufactured in a factory. Manufactured to standards and certified by numerous required standards, with the GMP standard being one of the most essential in the medical device sector. This is due to the fact that it is a standard that ensures that any manufacturing facility that is certified with GMP standards will be able to create excellent and safe medical devices that match the stipulated criteria. In addition, every medical device product shall meet the same criteria in every production batch.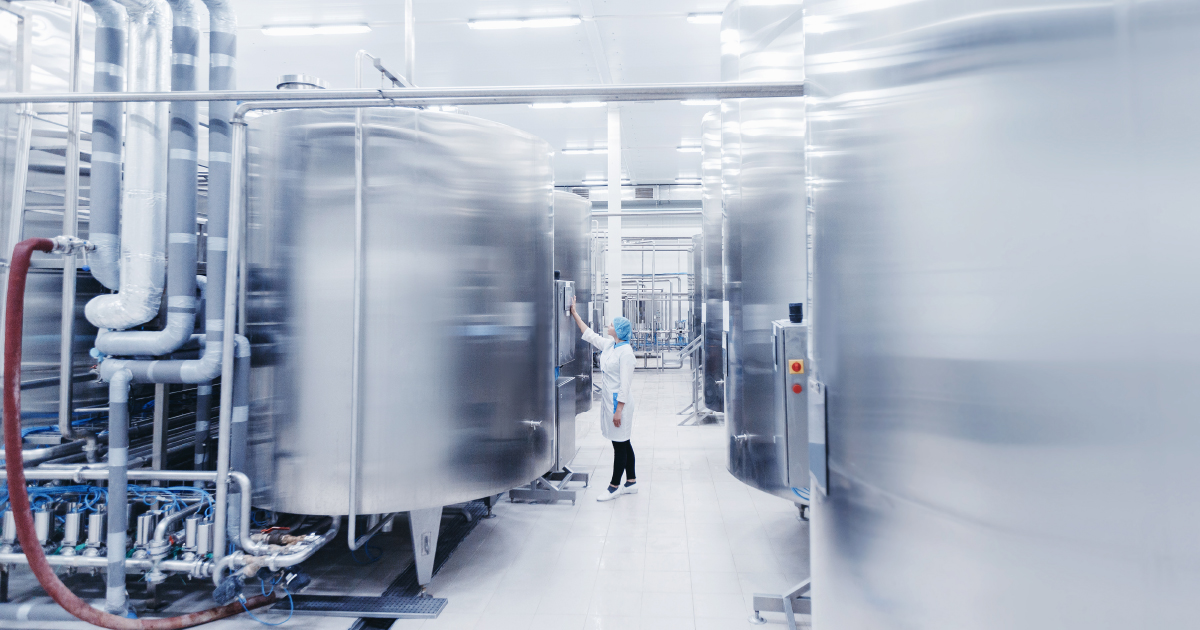 The benefits of using the GMP standard in the industry
Generate new possibilities and boost competitive advantage.

Raise production safety awareness by focusing on personnel system upkeep and foreign trade potential. 

Increase the degree of production potential while decreasing any flaws that may emerge during the process. 

Consumers have faith in items that are both safe and of high quality.
          TIBD provides a GMP system consulting service to help your firm grow. This service is provided by a team of consultants with more than ten years of experience in system implementation, auditing, and training for standard systems. 
Consultancy services in the development of the GMP system 

Prepare paperwork for certification applications. 

Make contact to apply for standard system certification. 

Expert internal audit prior to certification 

Fixed problems discovered following verification to ensure that you will be certified without a doubt.
          For entrepreneurs in the cosmetic, pharmaceutical, and medical device sectors, contact us at 097-297-1777, 089-056-5651, or click for more information.