Halal Cosmetics: More than Just a Beauty Trend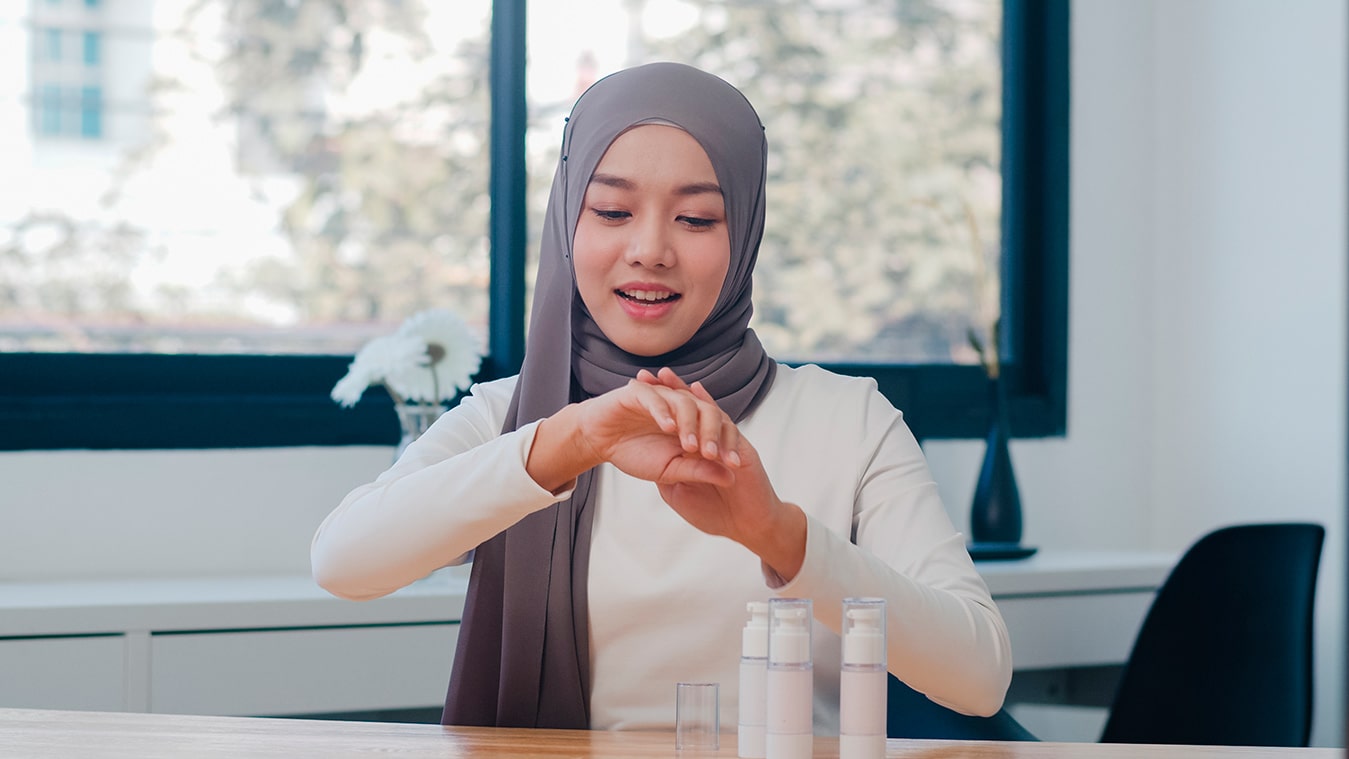 In 2019, it was estimated that the global halal cosmetics is at 26 billion USD and is projected to grow at compound annual growth rate of 12.3% over the next few years.
Halal Cosmetics Market Growth
It is foreseen that the Islamic population around the world that have the purchasing power for premium prices of Halal-certified beauty products will stimulate demand over the next years. Another factor that will drive the market is the growing awareness for cosmetics use. As Muslims constitutes 24% of the world population with 1.9 billion people, the cosmetics industry is now focusing on the development of halal-certified products. Therefore, Sharia-compliant products have started to be introduced by manufacturers.
The Boom of Halal Cosmetics in Indonesia and Malaysia
In Asia, halal beauty is influencing the continent's personal care set-up in huge ways whether be it on trends, opportunities, and national regulations. Indonesia, the world's largest country with Muslim Population of 225 million, has passed a law to make halal certification mandatory since October 2019. Moreover, the country could possibly be the future leader of halal beauty as they aim to be the first country to be totally halal backed by its cosmetics regulations. [See also:
Beauty in Diversity: Understanding Consumer Cosmetics Trend in Indonesia
] Likewise, Malaysia, another Muslim majority country in ASEAN is also working on tightening its halal regulations. Specifically, the country is making halal standard by initiating halal ISO and international halal blockchain.
Factors for Growth of Halal Cosmetics
With the huge growth the halal cosmetics market been getting, it is not trying to be a big health craze or just catching with the trend; rather, it is filling a blank in the cosmetics world which the demand has always been present. According to Pew Research Center, the big number of Muslims worldwide which is about a quarter of the world population is definitely a huge market for halal industry. Its younger generations are emerging as conscious customers. Their capability to spend more for cosmetics products magnifies the demand for the booming halal market. With this, companies are pushed to diversify their product offerings. In addition, companies are obliged to comply with local and international legislations and policies by abiding to the halal certification requirements that are mandatory to export in some overseas countries. [See also:
The "What's" and the Importance of Halal Cosmetics to Muslim
] SafiaGhanim, technical auditor and manager of the ISWA Halal Certification Department at the USA Halal Chamber of Commerce, Inc. stated "The demand has always been there worldwide, especially in Muslim countries. Halal isn't another trend. For Muslims, Islam is our way of life, which includes consuming and using Halal products."
Conclusion
The halal cosmetic industry is cementing itself as way more than just a momentary trend. Its demand from an enormous demographic will continue to grow dramatically and rapidly, backed by increasing awareness. As a smart tip to beauty companies who looks forward for further success, it is surely the right time to make a smart move and diversify your product with halal offerings.