Cosmetics for Teenagers: Everything You Need to Know if You are Under 20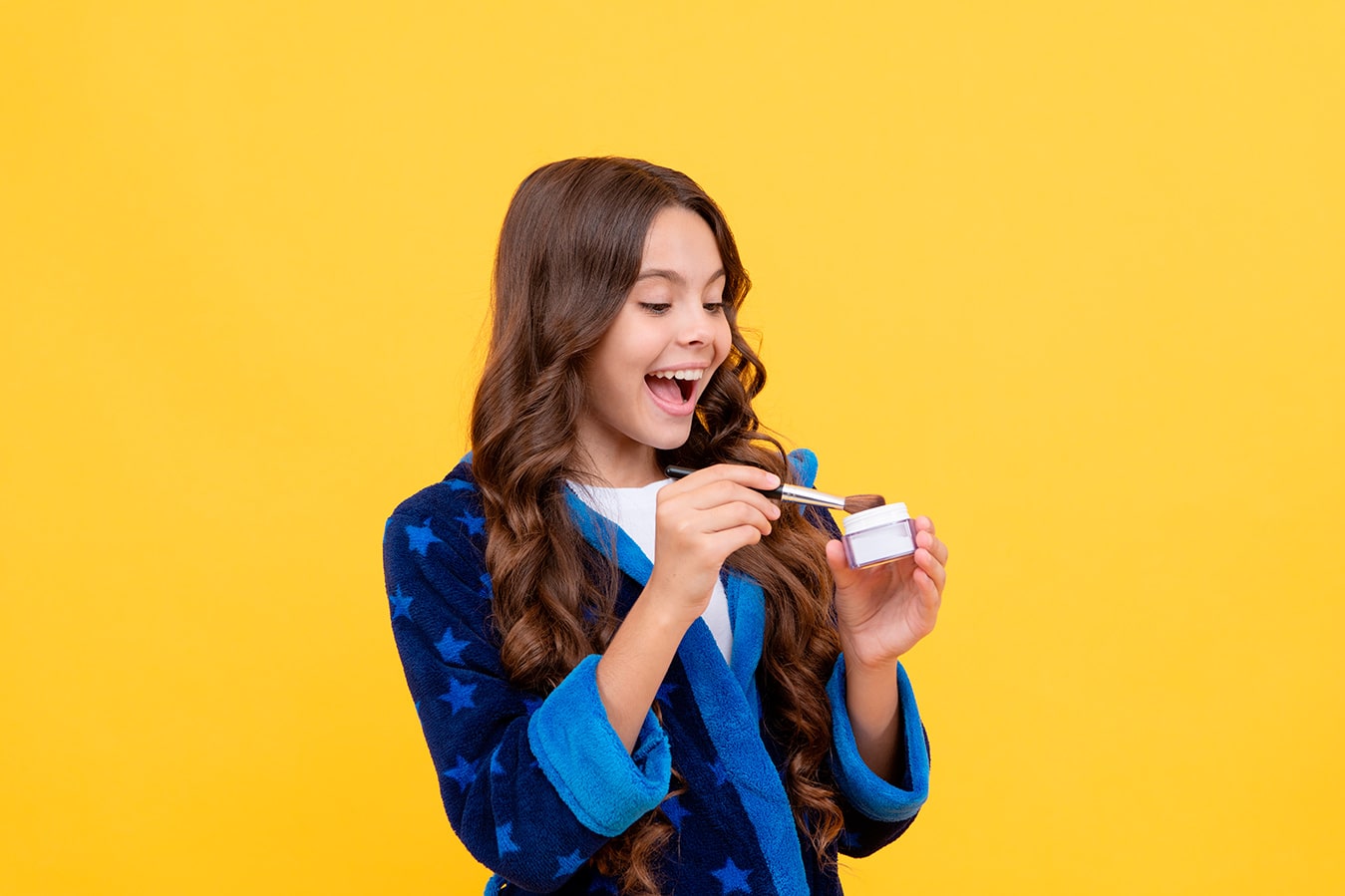 From what age should you start taking care of your skin? Our parents and grandparents were not so lucky when they were teenagers. Without a doubt, beauty products for young people were a luxury at that time. However, in the 21
st
century, teenagers are facing another fate and have hundreds of cosmetics at their disposal that, in most cases, are used incorrectly.
Skincare Products Teenagers Must Know
Experts assure that adolescent, young, smooth, firm, firm skin also has its needs, although much less than adult skin. Just a proper cleansing and daily moisturizer from the first year of menstruation to the age of majority is more than enough and your skin will be grateful for a lifetime. There will be time for dark circles, specific serums, or beauty treatments.
Cleansers
The most important thing and what we should never forget, according to experts, is to remove make-up before going to bed. To do this, we must use cleansing milk, wipes or cleansing oils, and not use the same soap that we use to wash our hands, since its formulation is probably not intended to be used on facial skin. In this way, you should use specific products. On the other hand, it is very important not to forget to clean your face every morning and every night, since not doing a basic daily cleaning can be the cause of the appearance of those uncomfortable pimples. Discover more about
Impacts of Pollution on Skin and How to Combat It
.
Hydrating creams
Young skin needs water and at this age, the very rich textures can seem a bit heavy; to keep hydrating for this reason, choose fresh moisturizers. In this way, you have to be very clear that using the cream that your mother uses, a nourishing or anti-wrinkle cream, for example, is a mistake since you are giving your skin lipid elements that it does not need. In our next article we give more explanation on
Maintaining healthy skin and why it matters
.
The first makeup for teens
On many occasions, doubts arise about how to put on makeup correctly when you are beginning to know the world of cosmetics. Well, to get a fresh makeup, do not abuse eye shadows, outlines, or strong or striking tones, since they will not flatter your face and you will not appear anything natural. In this way, according to the experts, for the first makeup, it is not recommended to use makeup base. Young girls should only use a compact concealer equal to their skin color for dark circles, small blemishes or pimples. To color your cheeks, it is best to use a powder blush. And as for the shadows, the most recommended are pastel colors, such as pinks, oranges, soft blues, beiges … but never combine them with all dark or with a lot of glitters. And on the lips, always a lot of shine.